begin google tracking code end google tracking code
Open To Buy Example
Automated Open-To-Buy Solutions for Shop Buyers Forecasting for ALL Classifications of Merchandise.
Plus - Every Forecast stays automatically updated. The right amount of inventory - in the right balance - in every classification - every month! Your choice: At-Cost or At-Retail. Your Category (classification) names and numbers.
The otb amounts displayed are the ideal amounts to order for delivery in each month on a "seamless 12 month calendar" - always beginning with the current month. You may print this report and take it to buying appointments. There is no limit on the number of Categories and Sub Categories. Blank months are forecast to have adequate inventory on hand, and/or adequate Merchandise On-Order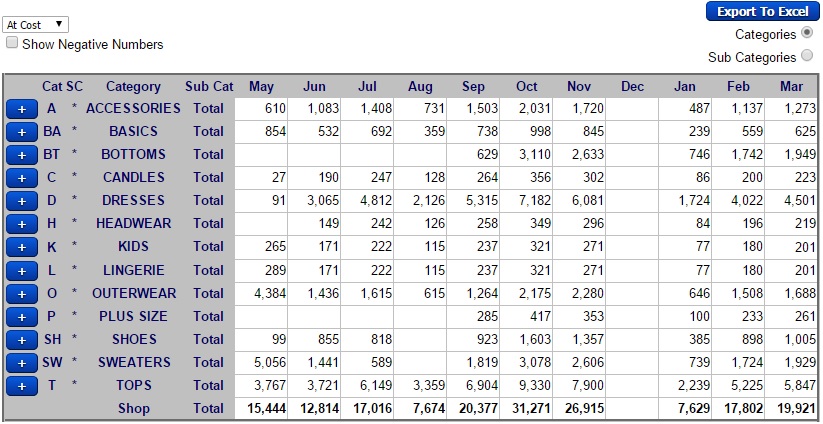 Merchandise on order has already been deducted from open-to-buy solutions and may be reviewed at: Merchandise on Order
© 2015 Open To Buy Wizard. All Rights Reserved.