"I have owned and operated my women's clothing store, Excursions, in Owensboro, Kentucky for twenty-five years. During the course of these years I have tried many methods of planning - including devising complicated spreadsheets of my own, hiring consultants and buying offices and of course, the old "seat-of-the-pants" method. Thank goodness I found OTBW.

"OTBW is so easy to use and is now my scorecard. I can keep my inventory leaner, see the fast moving catagories and the slow ones and focus on our goals. Also, I know that Tim Ogle and the OTBW team is always on hand to give their invaluable support. I would definitely recommend this software to any company looking to better manage inventory and time."
Jaye Moseley, owner Excursions Boutique.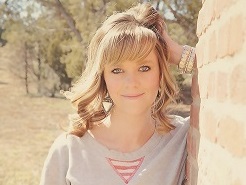 I am a small boutique so time and money sometimes run short. OTBW is the perfect solution for managing my open to buy to ensure that my time and inventory dollars are well spent. The customer service is second to none as Tim does an amazing job of walking you through the setup and helping you along the way with any and all problems that you may have. Thank you for this amazing product that has helped me improve the performance of my business!"
I am just looking at my OTBW and I am having my best year yet! I am again up 20% year over year through the month of April. Tiffani Waters, owner, Love on a Hanger