Optional Certification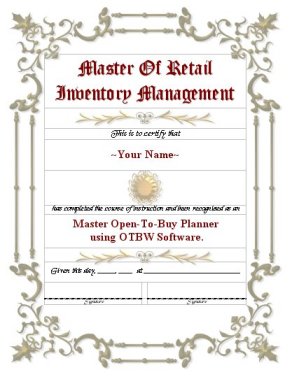 Demonstrate your expertise.

Build your resume. Open to buy planning is increasingly going to be software based. The reasons are simple.

With Open-to-buy software:

> More profitable and professional.
> No prerequisite knowledge required.
> Retail math is done for you, not by you.
> Anyone can master o-t-b in a few hours.

Earn your certificate while you manage
your shop.
© 2015 Open To Buy Wizard. All Rights Reserved.