Open To Buy Software Comparisons
OTBW IS NOT JUST ANOTHER CHOICE -
IT IS A MAJOR BREAKTHROUGH IN OTB PLANNING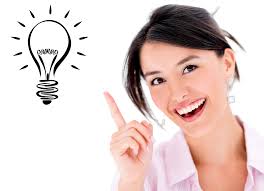 Until OTBW, inventory planners have had a choice of spreadsheets, which are the most costly of all the options (watch our :15 seminar on the home page); or an expensive monthly o-t-b vendor.

OTBW has taken open to buy planning to an entirely new plateau. It is fill-in-the-blanks software that users can operate themselves without the need for an outside vendor and is so simple that anyone can do it. OTBW processes all classifications which produces maximum accuracy / maximum margins / maximum ROI. Every shop can have the right amount of inventory in every classification every month!
However, self operation does not mean you are alone; The OTBW team offers unlimited telephone and email support. The program is not managed for you, it is managed by you, with the advice and support of OTBW. It takes users far less time, costs far less money and provides the most accurate o-t-b solutions.
Still not convinced? How to choose an open to buy program that is right for YOU:
1. Google "open to buy software".
2. Compare providers using the checklist below and add any other factors which are important to you. The answers provided below are for: www.opentobuywizard.com
Comparison checklist: OTBW: OTHER:
Spreadsheet or Software? Software
Setup Fee: $100 reduced temporarily to $25
Setup Time: Two (2) hours
Monthly Fee: First month free.
Based on Annual Retail Sales:
>$3M $200/month
>$1M $100/month
> $500K $60/month
>$250K $50/month
<$250K $40/month
Initial Training: One hour telephone walk through.
POS Auto Data Import: Available for small additional fee.
Long Term Commitment: No
Classification Limits: Unlimited with editing available. 1-3 Tiers.
Platform compatibility: Compatible with all computers & browsers
Planning for Multiple Shops: Central or Satellite management
Composite Reports
Upgrades: Automatic & no-cost
Reports: Budget Planning Planned Inventory & Sales
Plan vs Actual YTD
Open To Buy Merchandise On Order
Shop Report
Executive Summary
Annual Comparisons
At-Cost / At-Retail: Your choice one click selection
Top Down/Bottom Up: Both. Your choice
Purchase Orders & Tracking: Yes - or time saving "On-order" shortcut
Retail performance standards: Your standards. Edit as needed.
Support: Unlimited email and telephone support
Other: