Vendors On Order
Review every order from every Vendor in every delivery month!
This example just shows the first few orders in the first few months
Buyer Notes may be used for any purpose.
Special Orders are color coded.
NOTE: Each shop uses their own customized classification structure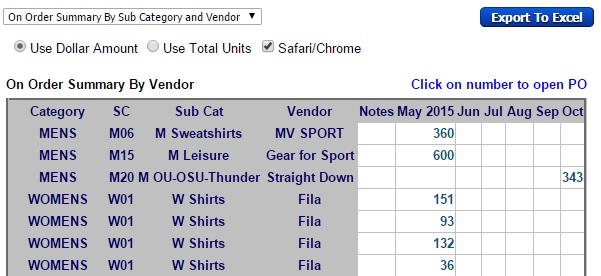 © 2015 Open To Buy Wizard. All Rights Reserved.